About Camp Ebro
Welcome to the Camp Ebro's website
Discover a new fishing camp located in a private, picturesque valley.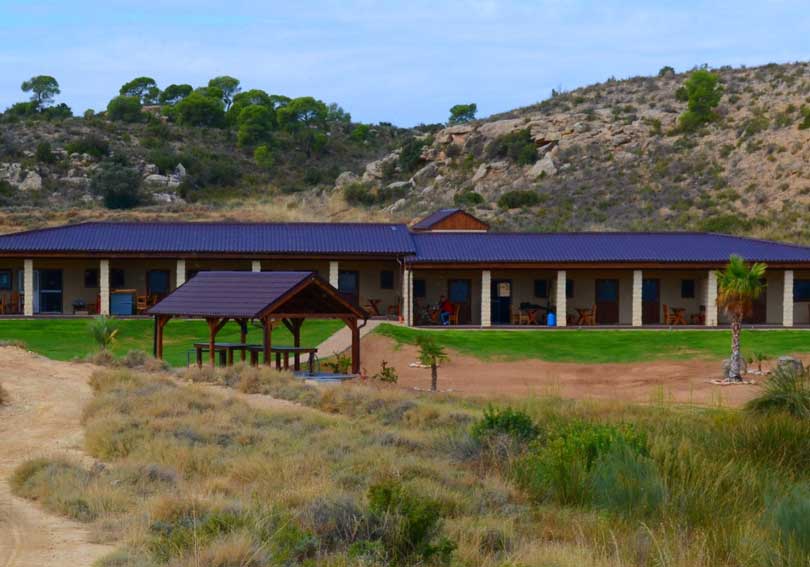 Camp Ebro is located in northeastern Spain on the banks of the Mequinenza Dam, located by the Ebro River on the Herradura Peninsula. The Ebro river is one of the longest and most important rivers of the Iberian Peninsula. The river is incredible 928 km long and catchment area has 86,800 km with an average flow of 618 m3/s.
Camp Ebro is one of the most renowned fishing paradises around the world and in case of catfish it is one of the world's top fishing place.
We guarantee you an unforgettable fishing experience while fishing for renowned catfish, zander, carp, perch and blackbass.
We offer high-quality accommodation, including the rental of fishing equipment, boats with quality sonar equipment, or a car. Please check our price list for more information .
Camp Ebro is open all year-round, so you have a unique opportunity to come and visit us at any time. It is up to you to set out to conquer the Ebro and fulfill your fishing dream.
At our campsite you forget the worries of everyday life. So do not hesitate and book your stay now.
Travel to Camp Ebro
How can you get to us?
It is best to travel to Spain by air with a landing in Barcelona at El Prat Airport, where our camp employee will pick you up (t has to be arranged in advance), who will take you to your destination - Camp Ebro. And the dream vacation can start!
The journey from the airport to the camp takes about two and a half hours. You can choose between a four-seater Audi Q7 passenger car or an eight-seater Citröen Boxer 2018 minibus. (all at extra cost).
Of course you can also come with your own car, but please note that the journey is approximately 1,940 km long and takes approximately 19 hours (from Prague to Camp Ebro) of pure ride. You can park directly in the area near your accommodation.
Accommodation
We offer high quality accommodation.
All rooms are equipped with modern and design equipment including an LCD monitor with cable TV offering a wide selection of Englisch stations.
Each room is equipped with:
own kitchen,
gas cooker,
refrigerator,
freezer,
dining table,
wardrobe etc.
WI-FI
Most of the rooms have air conditioning, which is available at an additional cost (see price list).
Each room has a spacious terrace with seating area and views of the Ebro.
The camp also features a separate building serving as a social clubhouse with an equipped bar, a billiard table and a separate terrace with a seating area. There is also an area outdoor for fish boning.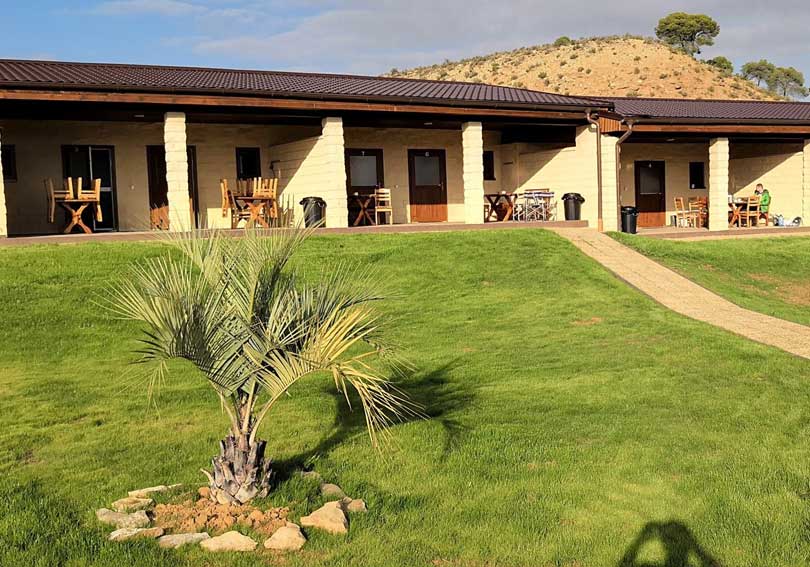 Video about the camp
Short video about the introduction of Camp Ebro.